.
Regular price
Sale price
$44.99
Unit price
per
Sale
Sold out
Introducing the Charcoal and Turmeric Hair Removal Mask, a natural and effective solution for removing unwanted hair! Our formula is made with 100% turmeric, natural clay, activated charcoal, and other natural ingredients to draw out and remove hair, dirt, oil, and impurities, leaving your skin soft, bright, and hair-free.
With TOO Hair Removal Mask, you can say goodbye to the hassle of shaving and waxing. Our mask removes unwanted hair in just minutes, while also brightening and exfoliating your skin. Plus, you won't experience any burning or irritation sensations like with other hair removal methods.
Try the Charcoal and Turmeric Hair Removal Mask today for a natural and effective hair removal experience!
Ingredients: Hydrogen Di Oxcide(Water), Curcuma longa(Turmeric), Natural Clay, Activated Charcoal Powder, Paraffinum (Mineral Oil), Calcium Salts, Aloe Extract, Cetearyl Alcohol, Nigella Sativa(Black Seed Oil), Glycerin, Green Tea Extract, Mentha(Peppermint Oil)
*Test a small patch of skin before using the mask to make sure there's no allergic reaction.
Share
View full details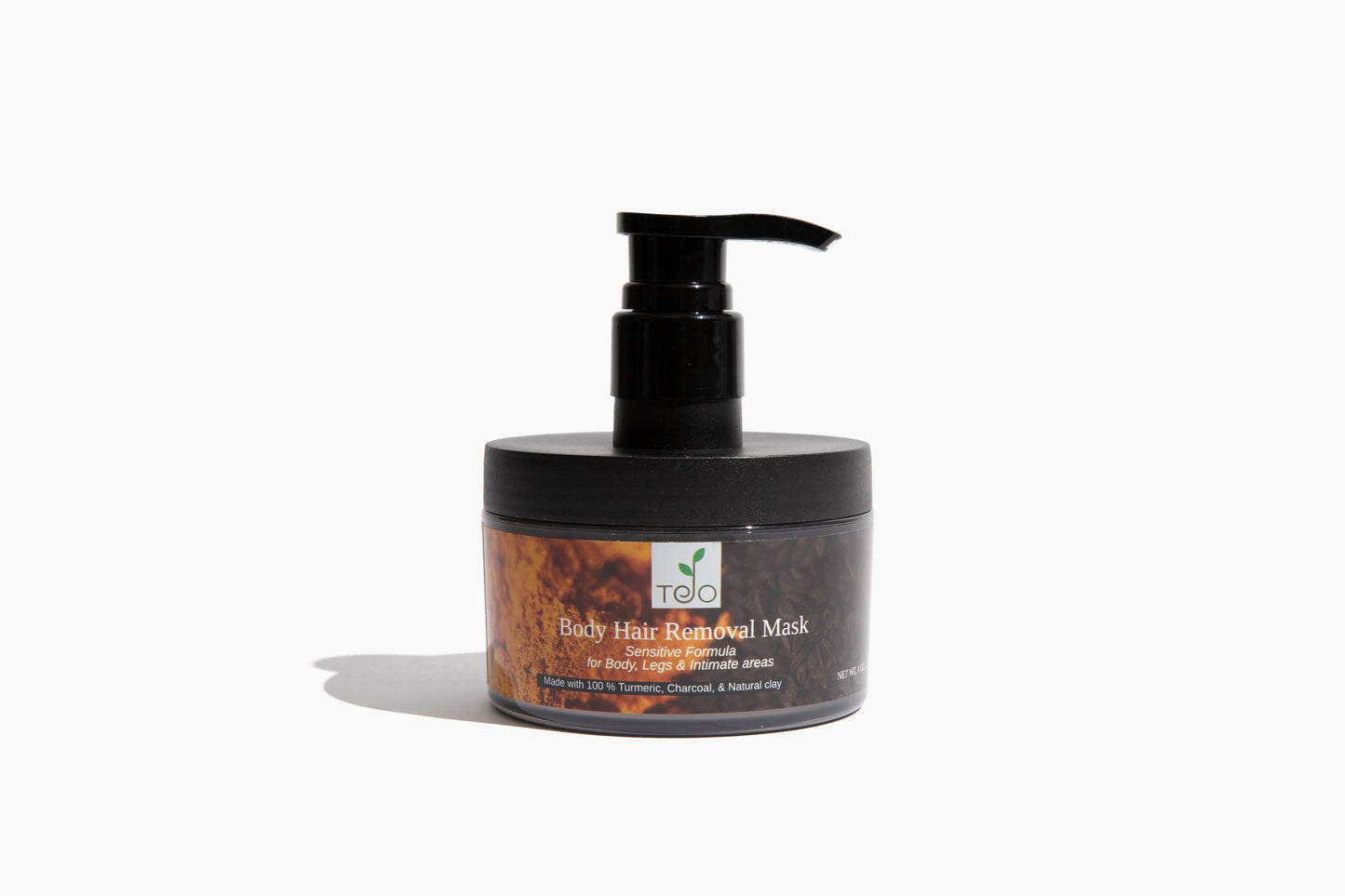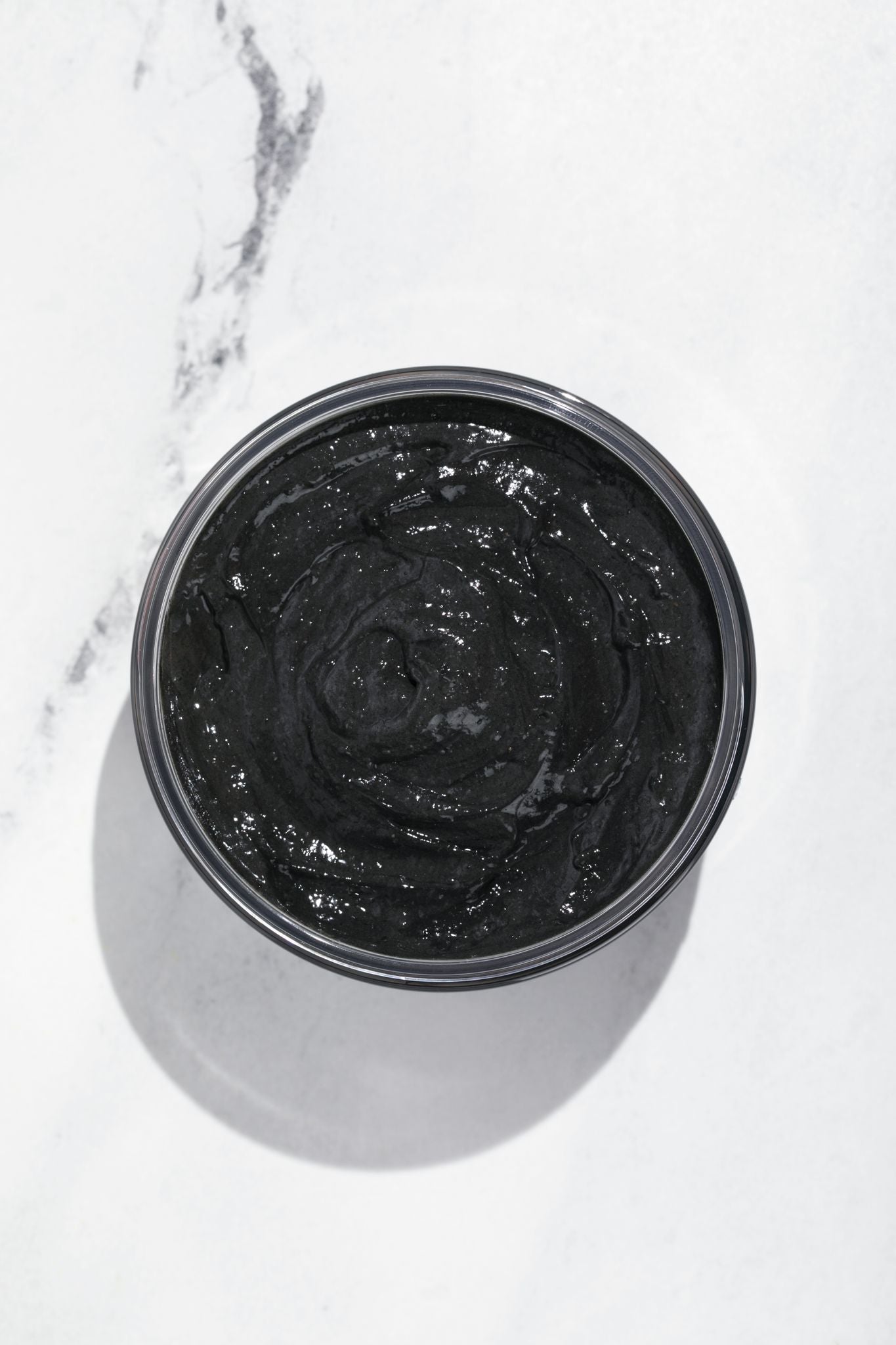 How To use
Step 1

Smooth on a thick, even layer to cover facial hair

Step 2

Leave the mask on for 15-20 minutes and test a small area for hair removal with a wet washcloth. If the hair comes away easily, remove the rest. If the hair is still there, reapply and leave the mask on a bit longer

Step 3

Rinse your skin thoroughly with water to remove the mask completely, and then dry For best results, use the lavender sugar scrub for a smooth glow
Hair Removal Mask Charcoal and Turmeric
Works!
Actually removes the hair like all the videos and pictures show
Hair Removal Mask Charcoal and Turmeric
Very shocked and impressed
So I definitely had my doubts when I seen this product but wow was I wrong. I've always avoided waxing just because I hated that feeling of itchiness and the potential ingrowns I would get. I took a chance on it and I am absolutely in love. It doesn't leave a single hair and you don't have to go back more than once. I will definitely be getting this product again and recommending to all of my friends as well! :)
Hair Removal Mask Charcoal and Turmeric
Amazing
Removed everything I wanted it! It was pain free that was the best part.
First Timer
I just want to say wow, this is painless and works magically. I'm just mad I found it so late in life haha. Definitely will be repurchasing and when it comes time putting my daughter on this so she won't have to deal with the issues of razor burn etc.
Hair Removal Mask Charcoal and Turmeric
Papaya-Turmeric-Pineapple
People with thicker coarser hair are more likely to be more susceptible to razor bumps and ingrown; this is due to their natural hair texture, which tends to be more curly and coarse. This hair removal mask will give you the closest shave look without having to use a razor. Just apply the mask and wipe the hair away from the skin.